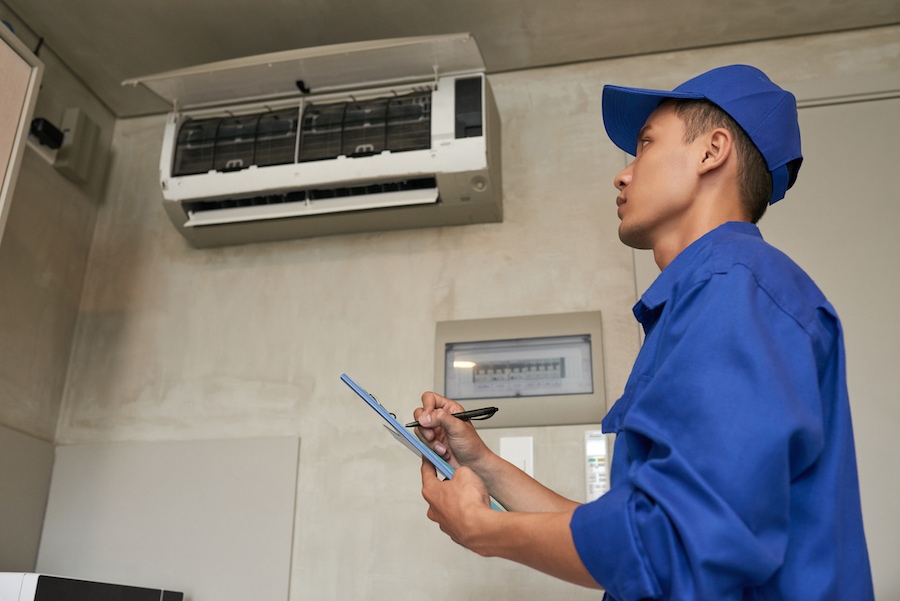 At Precise Heating, we pride ourselves in being great matchmakers. We want to set you up with an air conditioner (AC) that's right for your home. For your convenience, we created a list of things to remember when purchasing an air conditioner. We hope that with our help, you'll find an air system that feels like it was made just for you!
Find the right-sized system
When purchasing an air conditioner, remember that bigger isn't always better. Each system is designed to accommodate different-sized spaces. If you end up with a machine that's too large or too small for your space, you'll lose efficiency and end up overspending on your electric bill.
Our specialists can evaluate your home or office space to find you the best match. We run through a number of calculations to be sure you're getting the best bang for your buck.
Use matching components
In every successful air conditioning unit, each part of the machine works together to cool your space. Sometimes when parts are brand mismatched, they don't work well together. If you're replacing an old system, be sure to replace the indoor and outdoor components. This will ensure seamless airflow and efficiency, and reduce the chance of breakages.
Hire a qualified contractor
Sometimes it may be tempting to hire an amateur to install your air conditioning unit. You may be saving money on some of the up-front cost, but oftentimes botched installations end up costing you more in the long run.
It's important to have an idea of a company's qualifications and certifications before hiring a technician. Steer clear of any technician who doesn't perform inspections before installations.
Get a written estimate
Written estimates are essential to the installation process. Your estimate should contain a warranty, a guarantee of installation, a detailed timeline, and terms of pay.
Put quality first
Always remember that you're making an investment in your home. Paying for an unexperienced technician or low-quality air conditioning system will likely result in you spending more in the future, and potentially reduce your home value. If you pay for experienced technicians to install your air conditioner, they'll get it right the first time, so you don't have to worry about costly repairs in the future.
Precise Heating is proud to help you and other St. Cloud, MN, homeowners find the perfect air conditioning match! Call us today at 320-363-7401 to set up a repair, inspection, or installation.