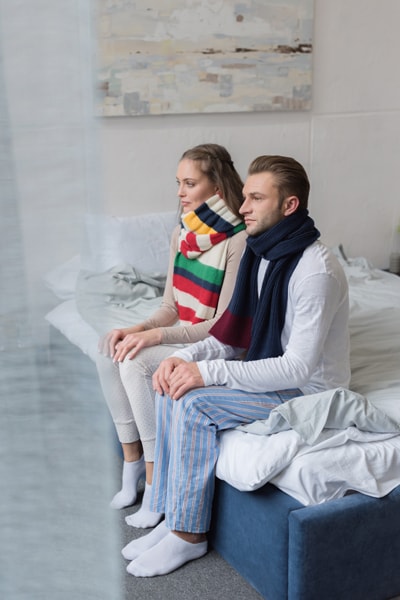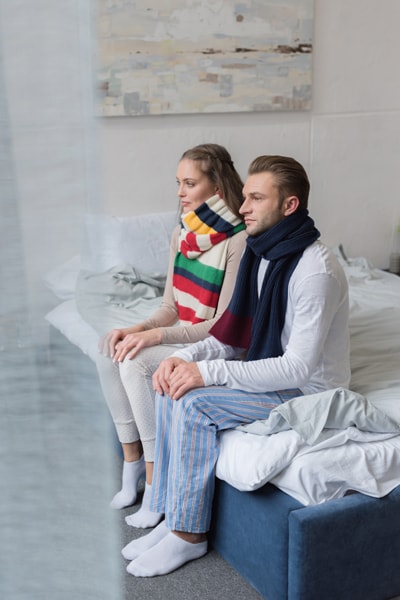 Here in Saint Joseph, MN, our winters can be harsh, to say the least. Many residents have a traditional furnace or boiler to heat their homes, as they can operate during low outdoor temperatures. Air-source heat pumps generally cannot work in temperatures below 40 degrees Fahrenheit. However, geothermal heat pumps can work in nearly any climate and provide heating and cooling year round.
How Do Geothermal Heat Pumps Work in Freezing Temperatures?
Despite the different seasonal climates above ground, the Earth below ground has a near-constant temperature. Geothermal heat pumps take advantage of this by harvesting heat using a system of pipes (called the ground heat exchanger) that runs below the surface. The heat is transferred into your home, where it is pressurized to meet your desired temperature and ventilated throughout. No matter the temperature outdoors, they maintain their efficiency and effectiveness.
What Are the Benefits of Switching to One?
Despite the higher price tag, geothermal heat pumps have several advantages to traditional heating-and-cooling systems. Here are a few:
Efficiency
Geothermal heat pumps are essentially the most efficient HVAC systems on the market. In fact, when you make the switch, you'll notice a monthly utility reduction of up to 70 percent. They don't rely on fuel or electricity to generate the heat, which is great for the environment and great for your wallet in the long run.
Versatility
You can use your geothermal heat pump for heating and cooling. During warmer weather, the heat pump reverses its process, pulling heat out of your home and transferring it to the ground. Additionally, it will work to heat your home no matter how cold it is outdoors. While air-source heat pumps are more efficient than furnaces, they often need to be supplemented with a furnace or boiler to keep you warm during the winter. A geothermal heat pump eliminates this need, giving you an all-in-one HVAC solution.
Cost effective
Over time, your geothermal heat pump will pay for itself with the money you save on utilities alone. However, many of these units are also eligible for tax deductions and rebates. Switching to a sustainable energy source may be more affordable than you expected. Our team members are always happy to help you find ways to save.
How Do I Get One Installed?
Precise Heating technicians can produce a customized plan to complement your home. We'll help you figure out the best placement for your ground heat exchanger. During installation, we can connect the system to your existing ductwork. Our team will alway listen to your requests and concerns, as well as answer any questions you might have. We do all this because we want you to be completely satisfied with the end result. It's how we like to do business.
Precise Heating provides geothermal heat pump installations, maintenance, and repairs to Saint Joseph, MN, and it's neighboring communities. Call us today at 320-363-7401 to learn more about what we offer or to schedule service